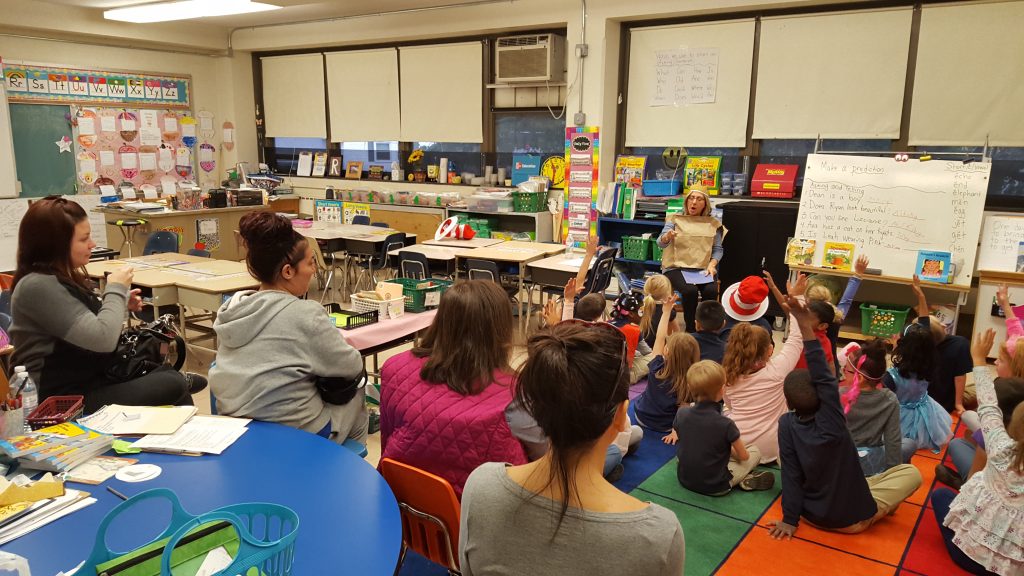 Parents
NEW! Parent Information Board!
Parents, click here to go to our NEW Parent Information Board.
Click here to see this month's Parent Connection Newsletter
Graduation Requirements
The School District of Philadelphia has implemented a PA Common Core standards-driven curriculum with aligned assessments in all content areas. The purpose of this document is to ensure consistency across the district as teachers calculate report card grades which reflect their classroom based data and observations. Ultimately, it is expected that teachers use this guide as a tool in their professional decision-making while assigning marks, supported by evidence of daily formal and informal observations.
Purpose
The School District of Philadelphia is committed to excellence in student accomplishment and recognizes the contribution of a System-Wide Student Promotion Program toward moving all schools to models of achievement. Such a program shall recognize that the personal, social, academic, and physical growth varies with the individual student and, accordingly, each shall be placed in the educational setting most appropriate to his/her current needs.
Authority
The Superintendent shall have the responsibility to develop and maintain a System Wide Student Promotion Program based on uniform achievement standards for each grade.
Guidelines
Provisions of this program shall be published in an official guide which shall be placed in each school and in other appropriate offices. Promotion and/or retention of students shall occur annually at the close of the school year. In regard to the timing of such action, exceptions to this guideline can be made by the principal after consultation with the teacher(s) and with the approval of the district superintendent. Successful completion of course requirements through attendance at a School District summer school shall be given credit in making promotion decisions.
Legal References 1. State School Code: Sections 1531, 1611, 1613 Related Information 1. Board of Education Resolution 3/25/85
A 12th-grade student shall graduate if he/she:
Successfully completes a Multidisciplinary Project or a Service Learning Project
Earns a total of 23.5 credits, which include:4 in English
3 in Mathematics
3 in Science
3 in Social Studies
1 in African American History
2 in World Language
2 in Arts and Humanities
1 in Physical Education
0.5 in Health
4 in electivesOne elective must be a college preparatory Mathematics or Science course, an International Baccalaureate course or an Advanced Placement course. Schools or programs may predetermine specific subject area elective credits